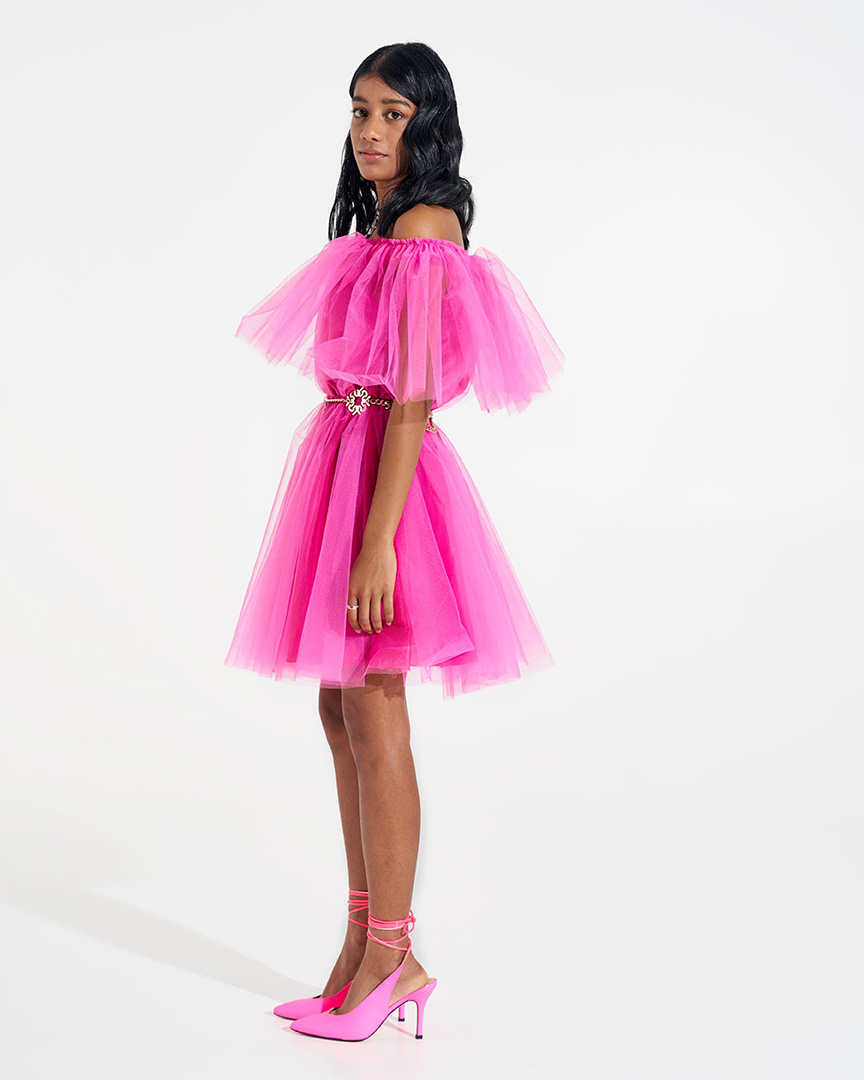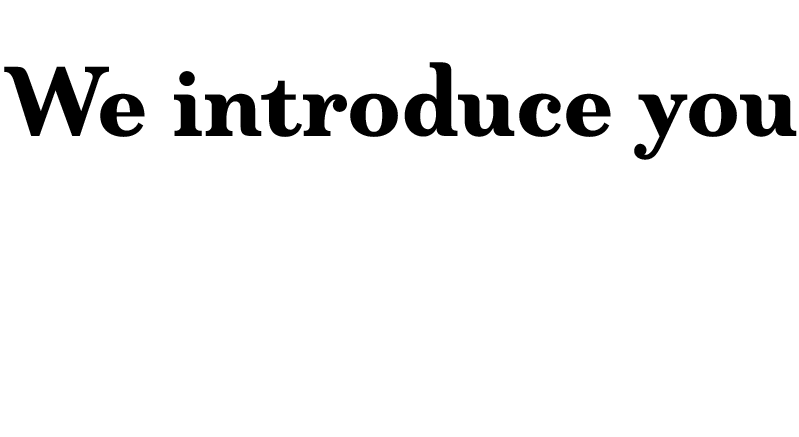 The youngest of the group, she loves science, skateboarding and volleyball.
She shares the love for Rinascimento with her sisters: the three of them chose our brand for their eighteen birthday.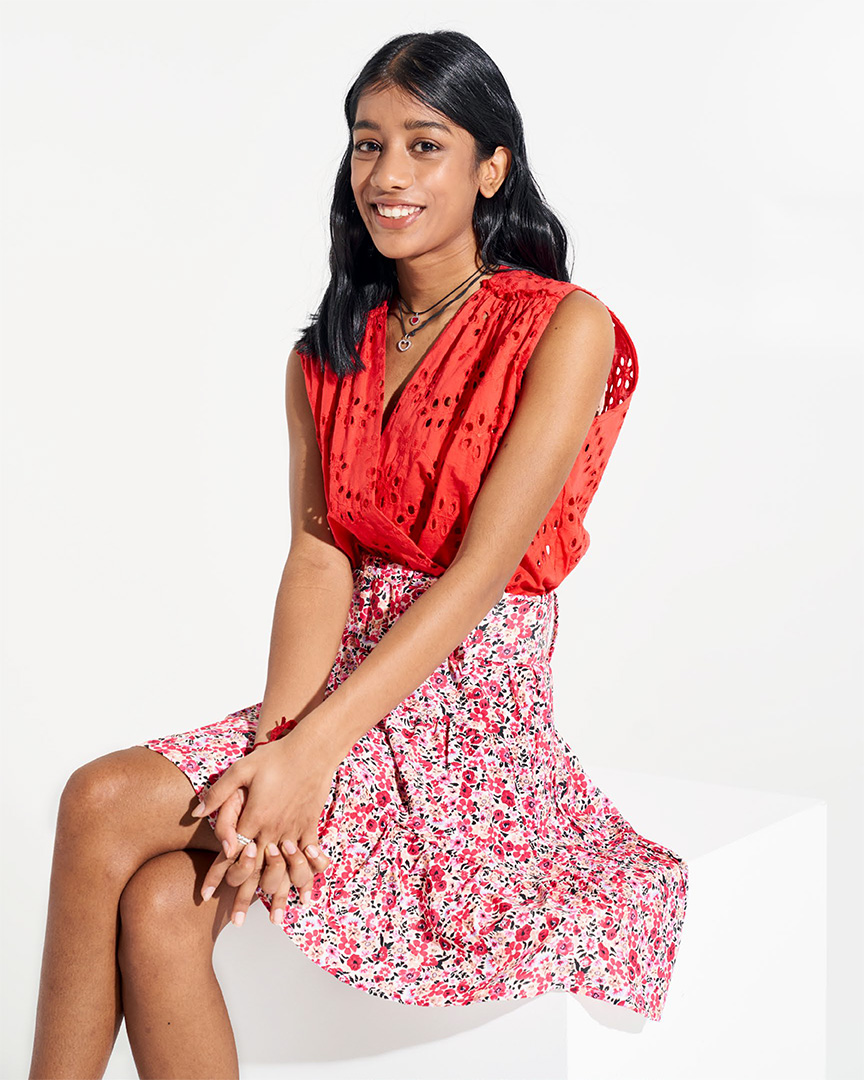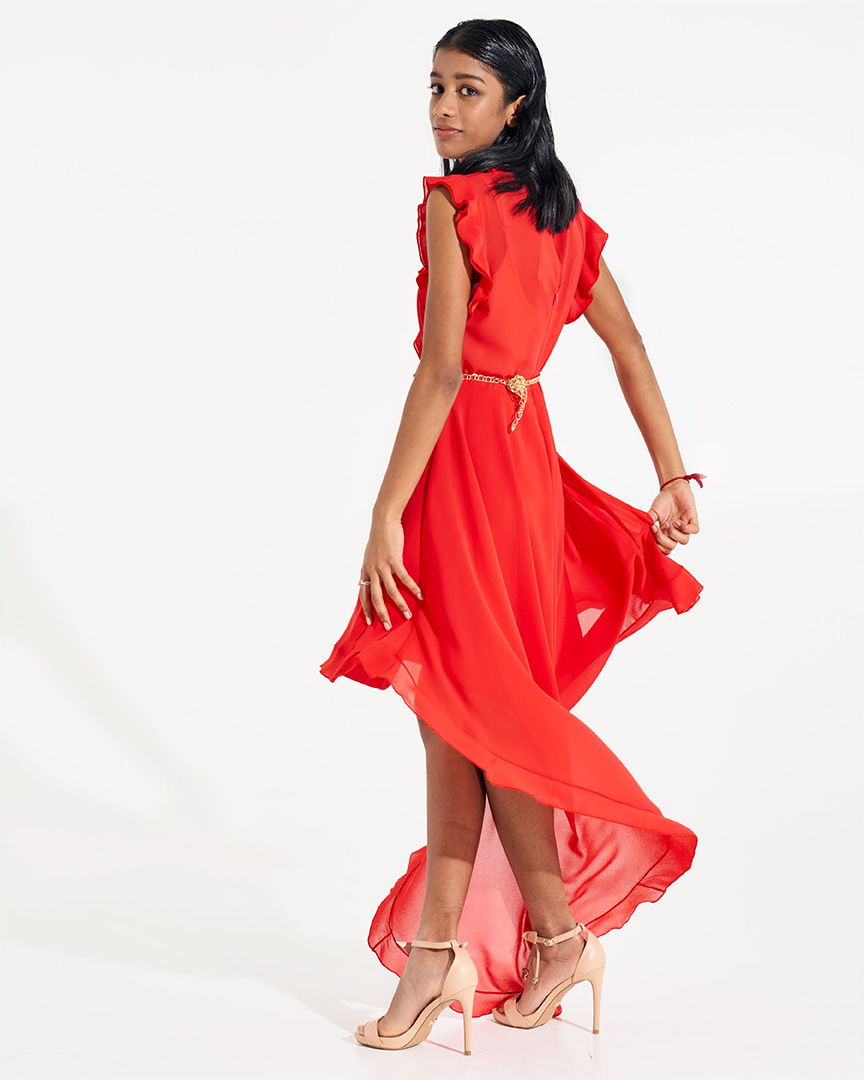 The vivid colors marry wonderfully with the tone of her skin: green light to fuchsia and coral on tulle, broderie anglaise and georgette.