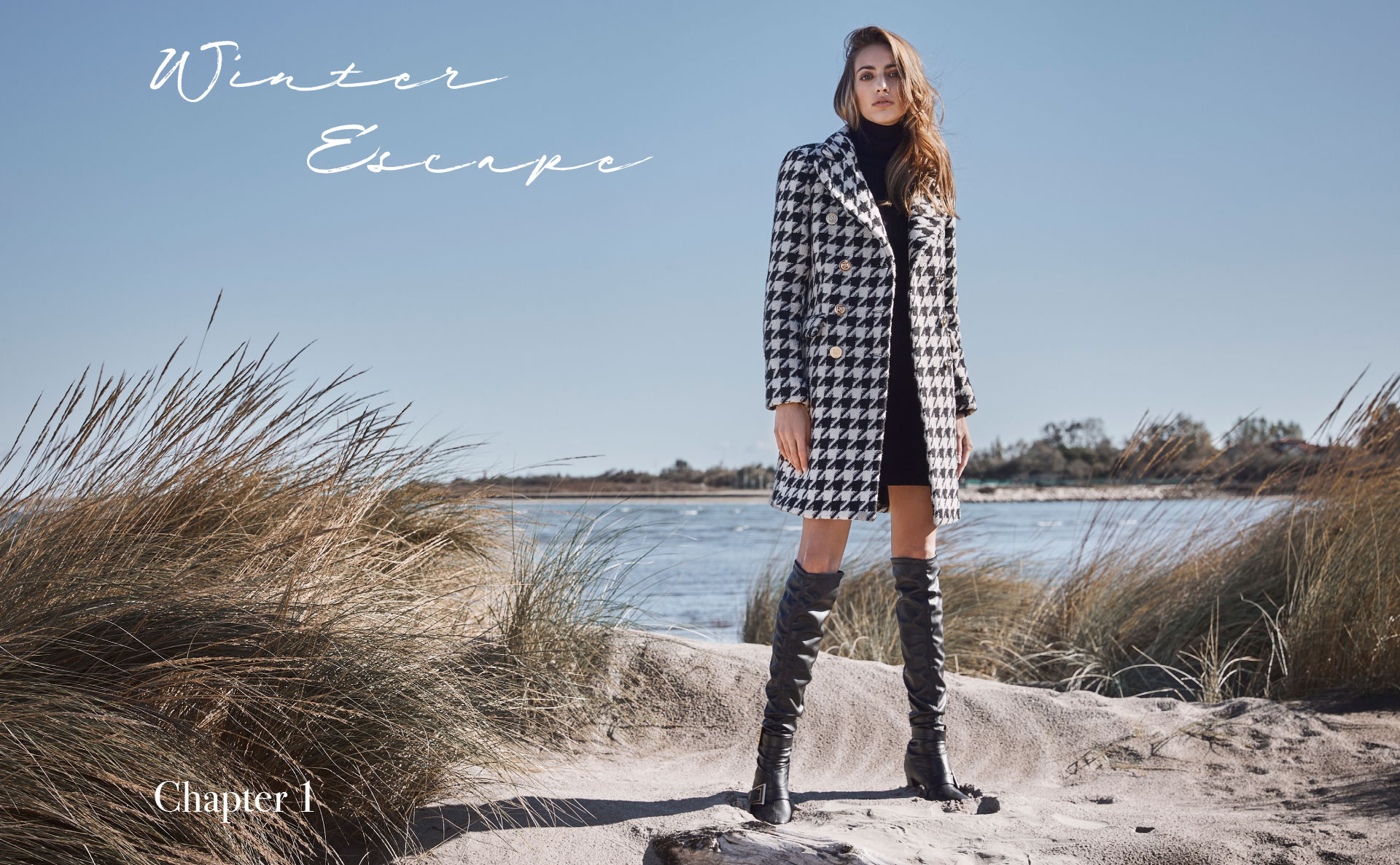 Lagoon: a place where sea and land come together, creating unique scenarios.
The Winter Escape, a break free from the city to rejoin the elements of nature.
Sweaters and coats are the protagonists of the first chapter.
Delicate shades such as blue, grey, beige, camel and white, combined with white and black.
Jacquard flowers and pied-de-poule prints for cocoon and enveloping materials.