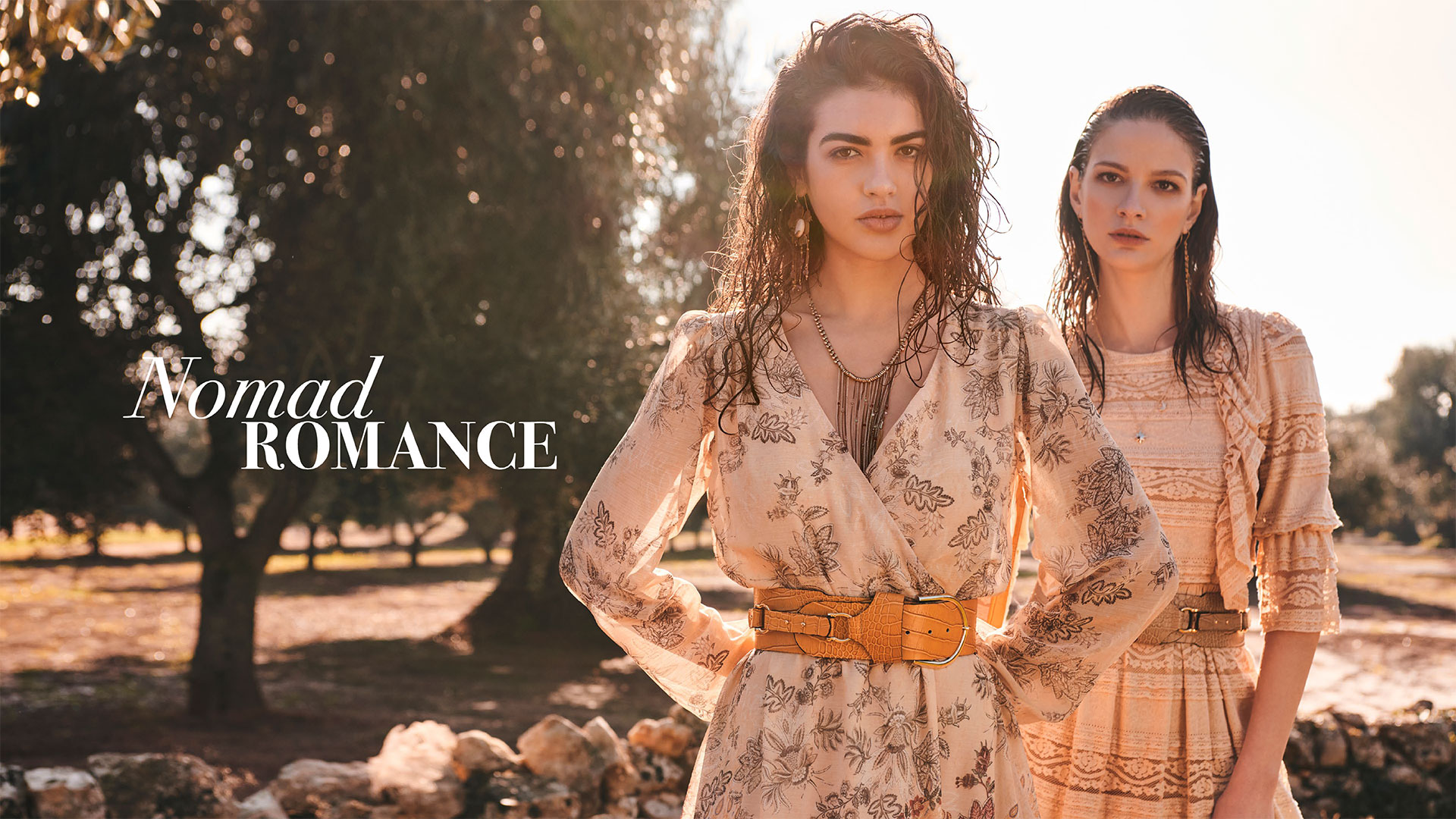 Travel as a philosophy, in which the dress becomes part of it, giving voice to the woman who wears it.
Textures of natural colours, recall of red soil, degrade shades, cocoa nuances.
Light and intangible fabrics together with soft laces lend a vintage allure.
Stylized leaves of ancient Persia, paisley prints and patchwork come to life on fluid garments, which gently accompany the movements.