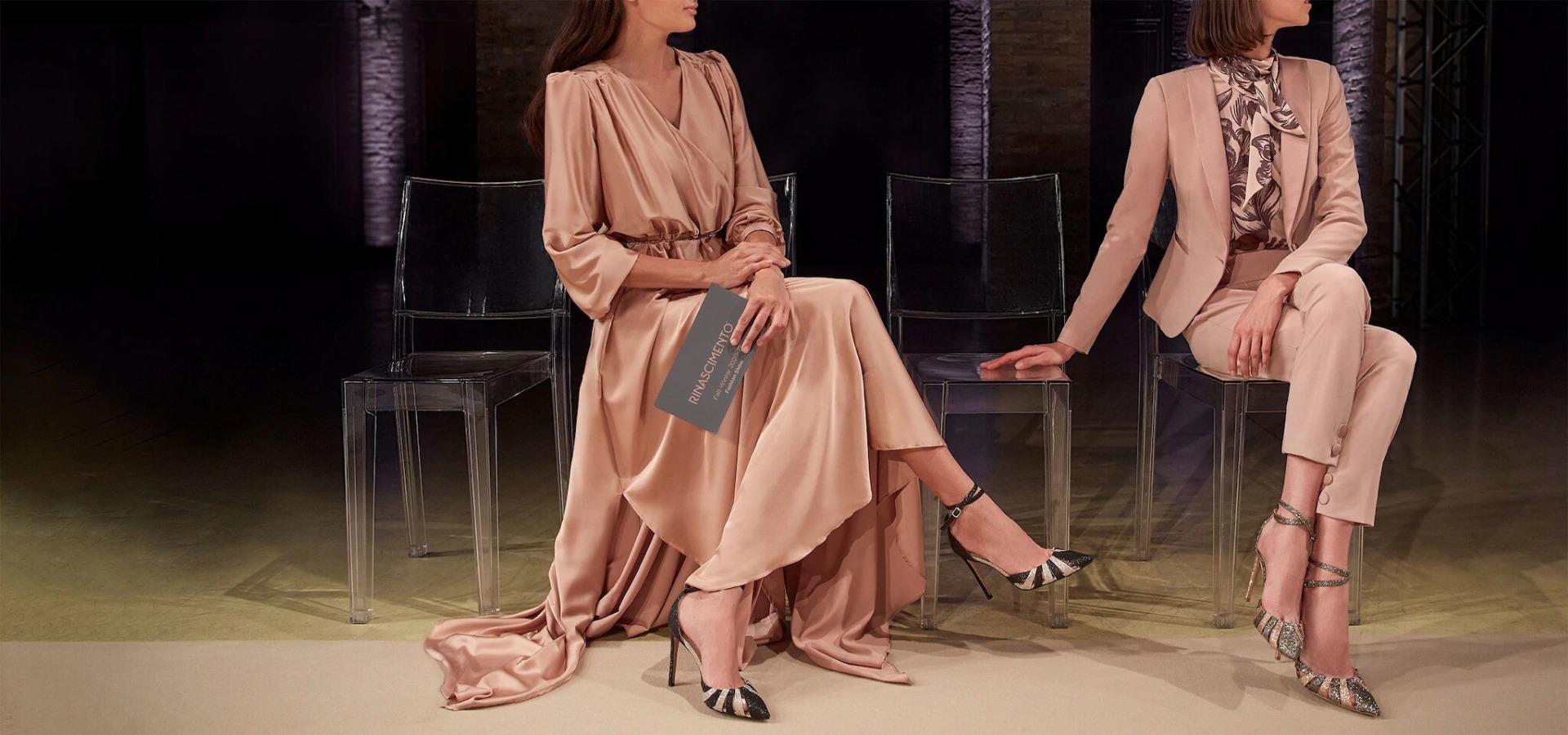 Digital Fashion Show
Rinascimento presents the 2021 Fall Winter collection with stylistic fusions based on gypsy style,
updated to an urban look with modern glamour, characterised by retro-chic influences.
The goal is to create a simple, wearable, yet eclectic collection. Suitable for every occasion.
Carefully constructed and harmonious silhouettes, garments that can be transformed
into formal attire simply by changing the details and accessories.