var black
Régulière fit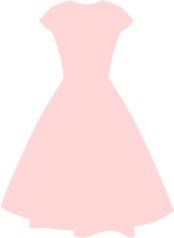 Jacquard wool cardigan with fringed hem and logo. Belt closure.
Livraison offerte à partir de 200 €
Les articles sont expédiés du lundi au vendredi.
Les délais de traitement vont de 24 à 72 heures à compter de la réception de la commande.
La livraison s'effectue en moyenne de 3 à 5 jours ouvrables à compter de l'expédition.
Cependant, pendant les périodes de soldes et de fêtes, les délais d'expédition pourraient s'allonger.
Pour toute information supplémentaire, veuillez consulter notre PAGE LIVRAISON.
RETOURS La boutique en ligne de Rinascimento souhaite assurer la plus grande satisfaction à ses clients pendant leur shopping en ligne. Si, pour quelque raison que ce soit, le Client n'était pas satisfait de sa commande et les articles livrés étaient, en termes de qualité, non conformes à ses attentes, le Client peut restituer l'article acheté dans un délai de 14 jours à compter de la date de livraison. Le droit de rétractation peut être exercé exclusivement par le Client et en aucun cas par le destinataire d'un éventuel cadeau.
Nous rembourserons au Client le montant de la marchandise restituée, net des frais de livraison engagés pour le retour.
COÛT DE L'EXPÉDITION DU RETOUR Le retour est toujours gratuit, sauf dans les cas où le client décide d'envoyer le retour à ses frais avec un service de messagerie choisi de manière indépendante et non celui convenu avec Rinascimento.
RETOUR EN BOUTIQUE DES ARTICLES ACHETÉS EN LIGNE Il est impossible de restituer les articles achetés en ligne dans les boutiques Rinascimento.
COMMENT EFFECTUER LE RETOUR Pour envoyer la demande de retour au Service client, veuillez contacter shop@rinascimento.com en indiquant le numéro de commande, les articles à retourner, les quantités et la raison du retour. De plus, il est impératif de préciser si vous souhaitez utiliser le service de transporteurs agrée par Rinascimento ou si vous préférez expédier vous-même la marchandise, pour toute information supplémentaire consultez la section EXPÉDITION DES PRODUITS RESTITUÉS. Notre Service Client vous répondra dans les plus brefs délais.
Les articles devront être expédiés avec leur étiquette portant le code-barres et tout éventuel autre élément faisant partie de l'emballage.
Le retour peut être expédié seulement depuis le pays où la commande a été passée.
Seuls les articles retournés conformément aux consignes seront remboursés. Si les articles restitués ne satisfont pas aux conditions mentionnées ci-dessous, le colis sera renvoyé à l'expéditeur.
Écrivez-nous un email: shop@rinascimento.com
Appelez-nous au +39 051 8658800
Du lundi au vendredi, à partir de 8 h 30 à 13 h 30 et de 14 h 30 à 17 h 30 (heure italienne - GMT +1), excepté les jours fériés.
Composition
74% Acrylic 26% Polyester