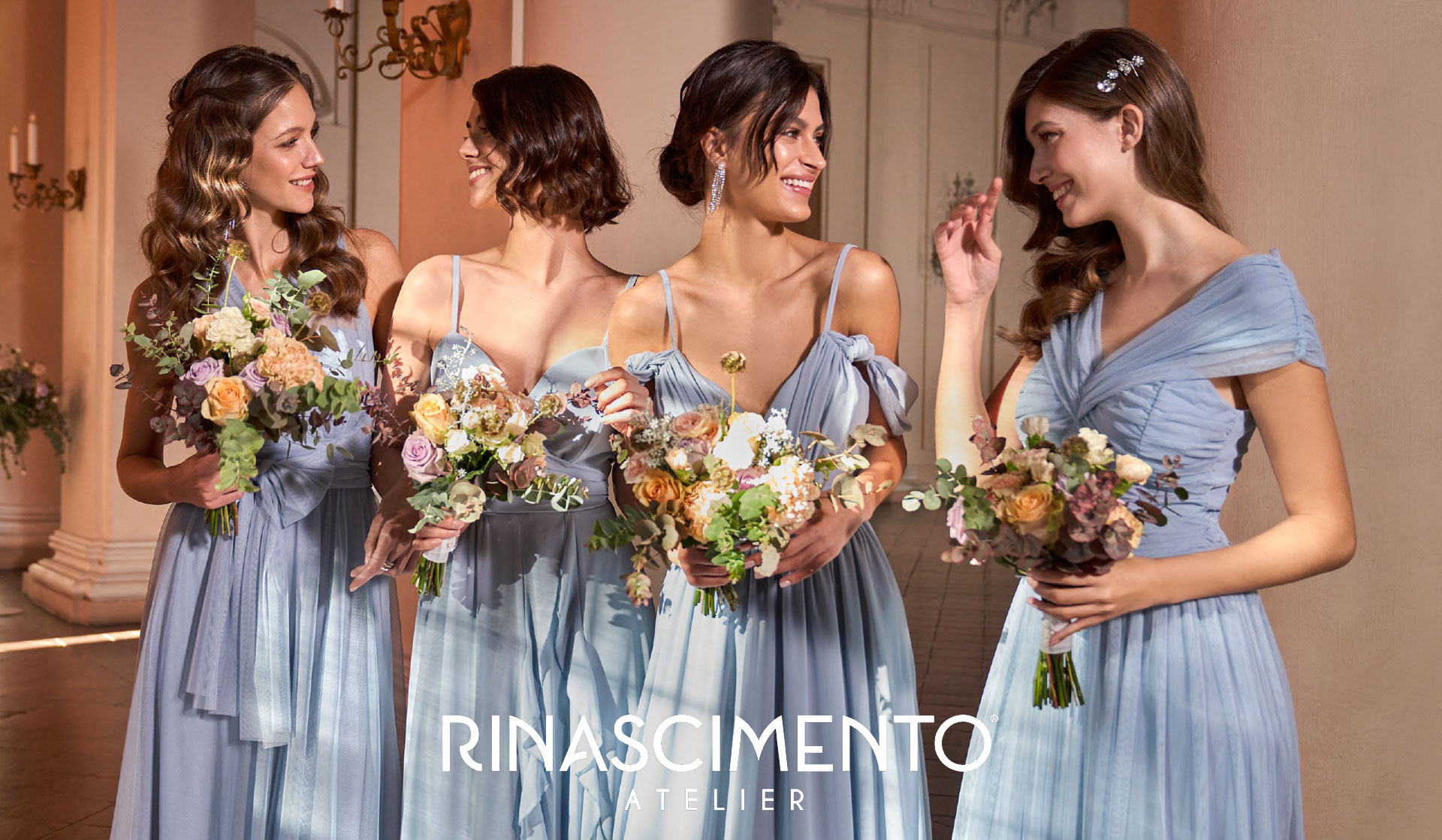 Romantic elegance for your special moments
A capsule collection of elegant clothing, designed to accompany women on special occasions, making them even more magical.
Characterised by a romantic style, the Rinascimento Atelier pieces express sophisticated femininity, elegance, attention and care in the details.
Five dresses, available in three colour variations, created to be paired with fine versatile accessories.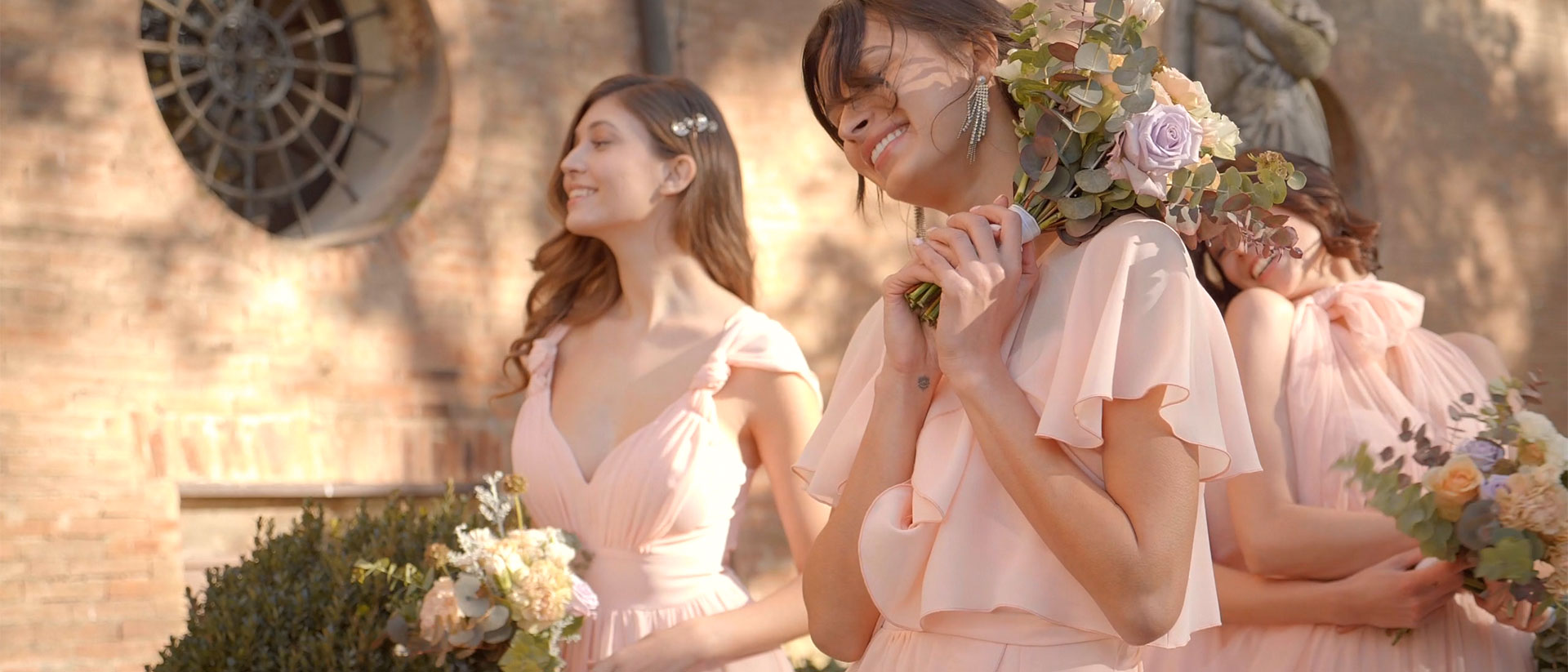 The Atelier capsule collection
The Atelier capsule collection is perfect if you want to be the most elegant guest at an event, and at the same time, it is the ideal choice for bridesmaids, who wish to accompany the bride on the most important day of her life, with its coordinated dresses.